Scrap Central offers an easy, convenient way to get paid for all of your scrap metal material!
We can provide a variety of container sizes ranging from a small container for your warehouse up to a 40 yard!
Call us today at 402-393-6620 to schedule a container or roll off to be delivered on-site to you!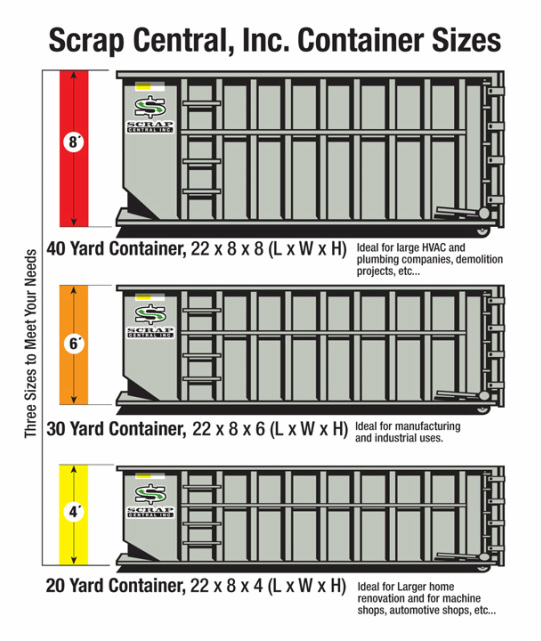 ---